Working with an inspection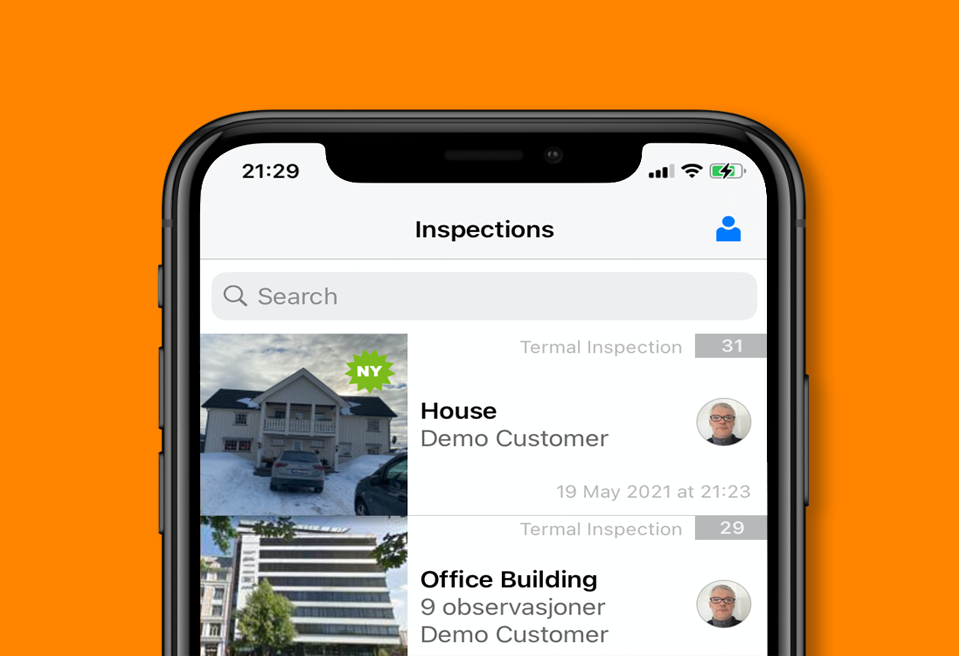 This article describes how you create a inspection i Thermidoc.
---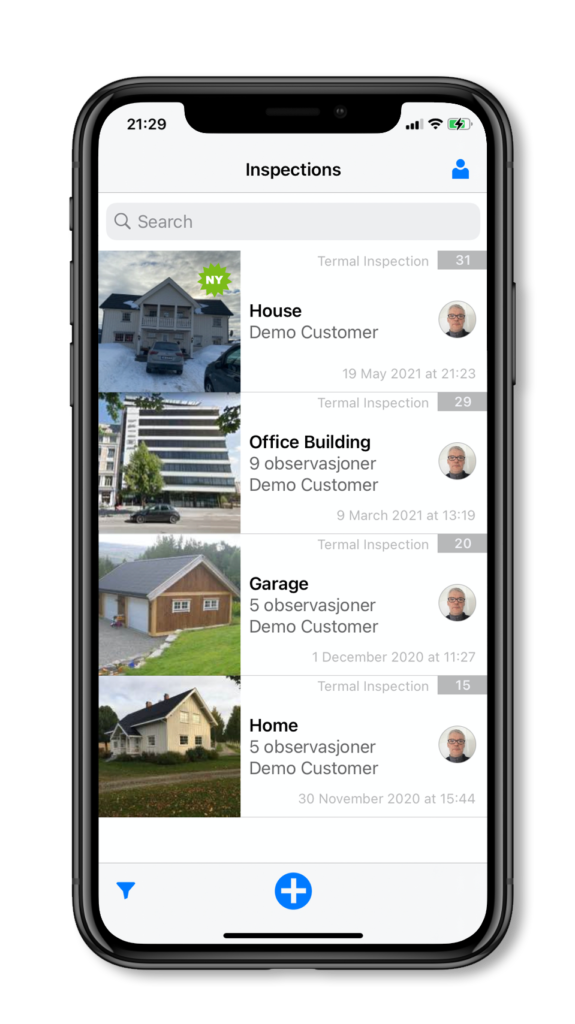 When you start Thermidoc, the first screen contains a list of your inspections. Tap on a inspection to open it. If you don't find the inspection in the list, you can search for it in the search bar.

To create a new inspection, tap on the plus-button in the lower part of the screen.
Thermidoc will now ask you to give a name to the inspection. Use a name that make it easy for you to find it again later.